How to choose the best console for your Police Impala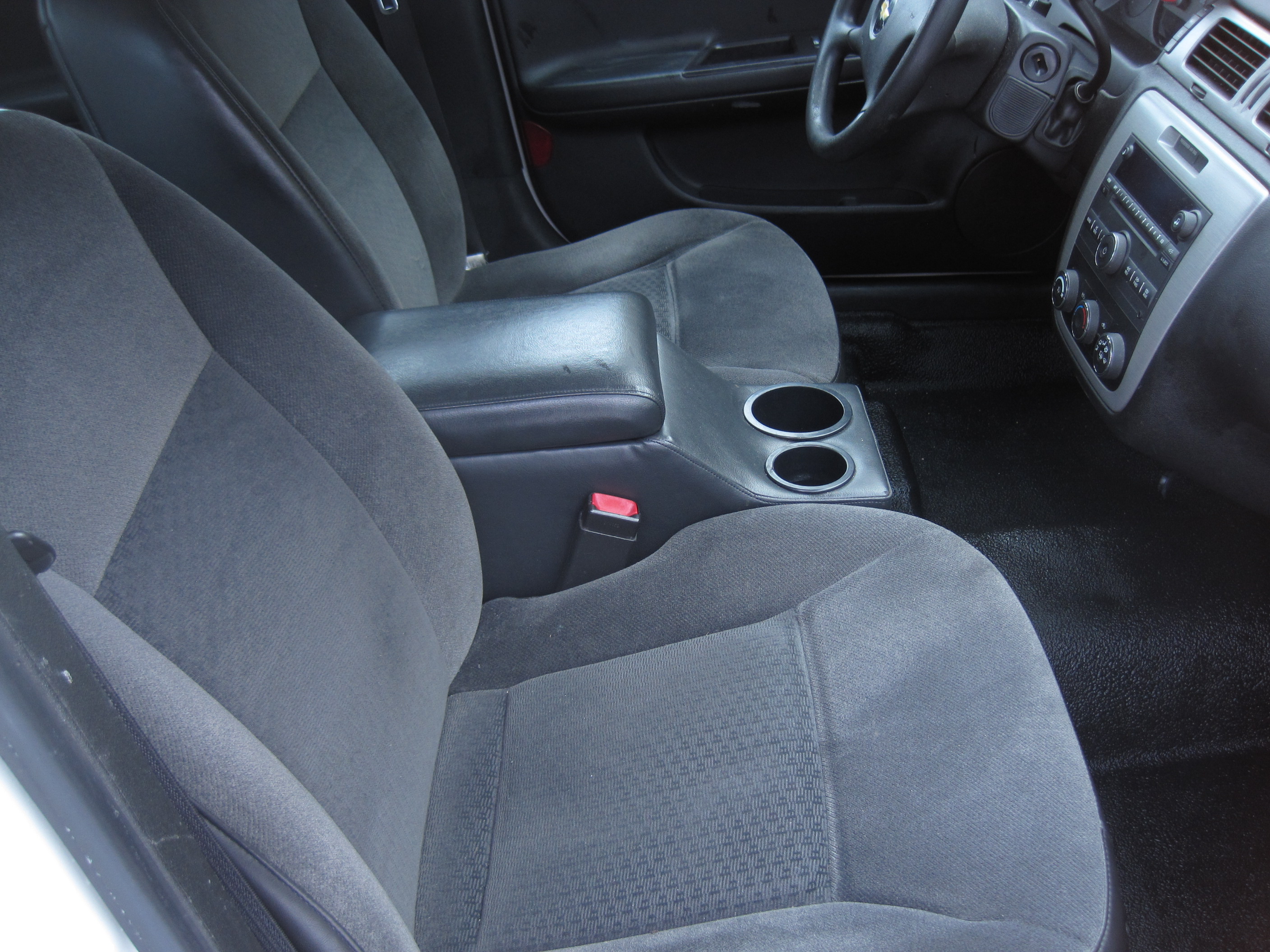 Choosing the best Center Console solution for the 2006-2016 Chevrolet Impala Police Vehicle
By Dale Barber Nenno Products LLC
The 2006 and newer Impala Police vehicle when sold new has a plastic cup holder in between the front seats (Photo A below). This plastic drink holder is attached to a metal bracket bolted to the floor. Underneath the plastic drink holder is what is called a "Crush Box" (see photo B). The crush box is designed to provide improved resistance to side impact and GM says it is not recommended to remove it.

Nenno Products offers a Deluxe Fully Upholstered Console Solution that is designed to mount to the top of the crush box without drilling any holes.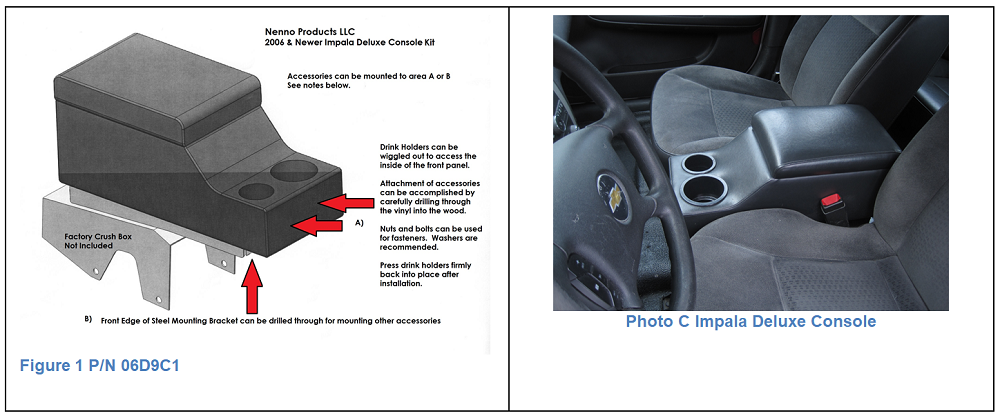 This is the recommended solution for these vehicles. It meets the GM requirements for police upfitting and provides much the much needed armrest, drink holder, and ample storage under the oversized padded armrest.
If your vehicle is missing the cup holder and or the crush box, we recommend sourcing the crush box to use for completing your console installation.
If you choose not to replace the crush box, we have the following two different economical plastic consoles that fit in the space between the seats.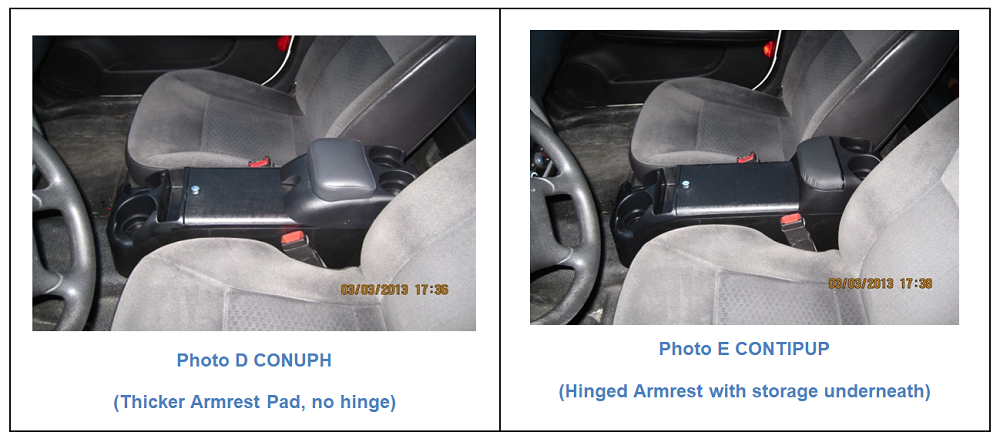 These console options do not come with any fasteners or hardware.
They can be screwed down to the floor for mounting. Before doing so, try it out of the box and see if it fits ok between the seats without first.
If you prefer to anchor it down, source some self-tapping screws at your local hardware store just long enough to penetrate the floor, and use fender washers on them to distribute the pressure. Don't over-tighten or it might cause resistance to the cargo door opening and closing.
We have been asked: Would it be hard to modify / make this work with crush box by cutting the plastic?
A: That's exactly what drove me to design the Deluxe Impala Kit. We started out by cutting up one of the plastic consoles, and by the time enough material was removed in both compartments (the rear area of the front, and the bottom of the rear compartment) for the necessary clearance over the crush box, the console was so weakened that the whole body twisted when opening and closing the cargo door causing it to bind. We're going to recommend the Impala Deluxe Console Kit, it has by far the most comfortable armrest and upholstered everywhere, not just a small spot on top as on the plastic version.
Visit this link for more details on the Deluxe Kit: https://nenno-products.com/product-info/06CHEVDEL9C1KIT
We also offer self adhesive hole patch solutions in gloss white and gloss black (paintable to match body color) to cover antenna holes and A-pillar holes where spotlights were removed. You can find our various patching solutions and other popular items here: https://nenno-products.com/products/vehicle-accessories