How to conceal the spotlight hole on a 2013 - 2019 Police Interceptor Utility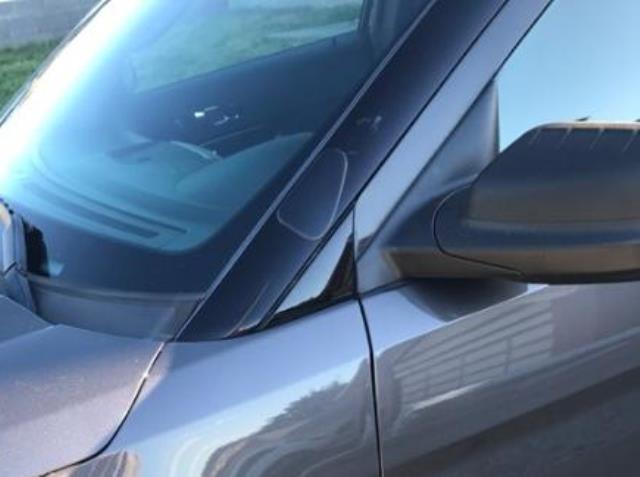 Ford Explorer Interceptor Spotlight Hole Solution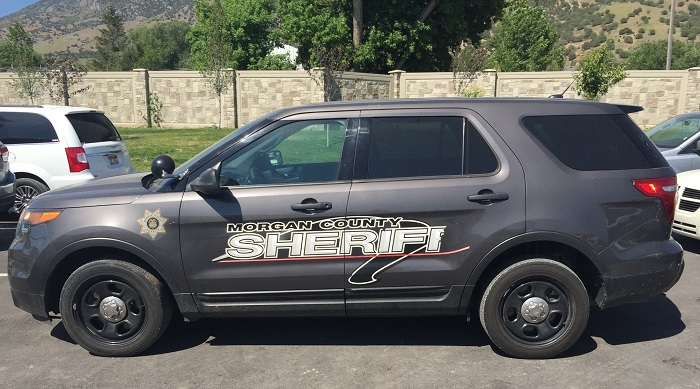 Back in December of 2015, Hector Martinez from South San Francisco bought a 2013 Ford Explorer Utility Interceptor which was a former Morgan County Sheriff patrol vehicle and began the process of converting it for his personal use. Part of this conversion included removing the police spotlight from the left front windshield post (A pillar). This left a large open triangular cavity on the outside of the post.
Hector looked to www.nenno-products.com (Nenno Products LLC) for a hole patch solution but only found their standard self-adhesive urethane spotlight patch typically used on Chevrolet Impala, Dodge Charger, and Ford Sedan Interceptor applications. He then contacted Nenno to ask if they offered a larger patch. While they did not currently have a solution for his application, they immediately recognized the need for this new product and went right to work with Hector's help developing a proper patch solution.
By March of 2016, a patch solution was on the way and installed on his vehicle. The area to be patched was de-burred, cleaned of all residues, washed with detergent and dried, then wiped with alcohol prior to the patch installation making sure the ambient temperature was above 50 degrees F. Of the two patch color options of gloss white or gloss black, the gloss black version would be the perfect match for his black trimmed Medium Titanium color Utility Interceptor (UI). The patch was firmly pressed into position, being careful to press only on the outer perimeter and left undisturbed for 24 hours.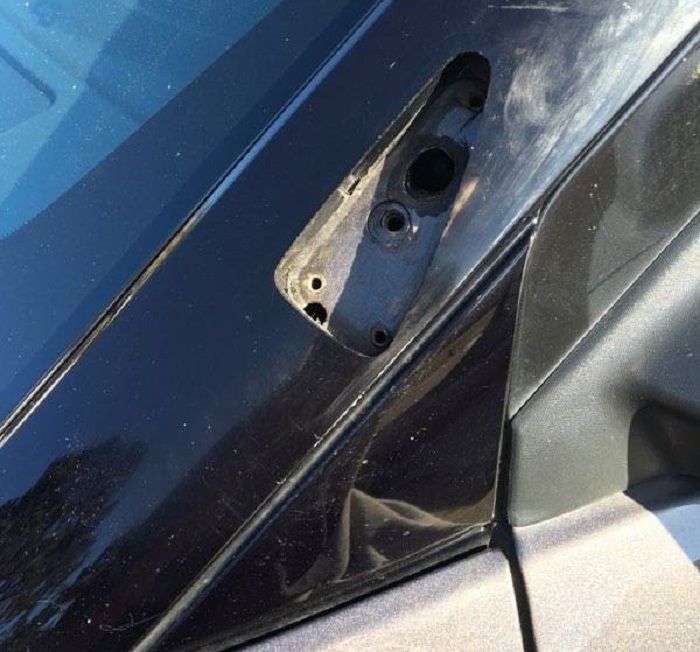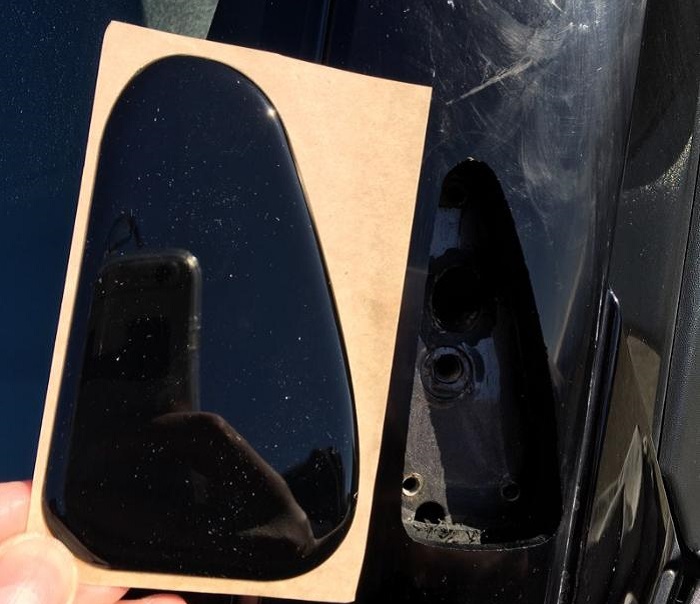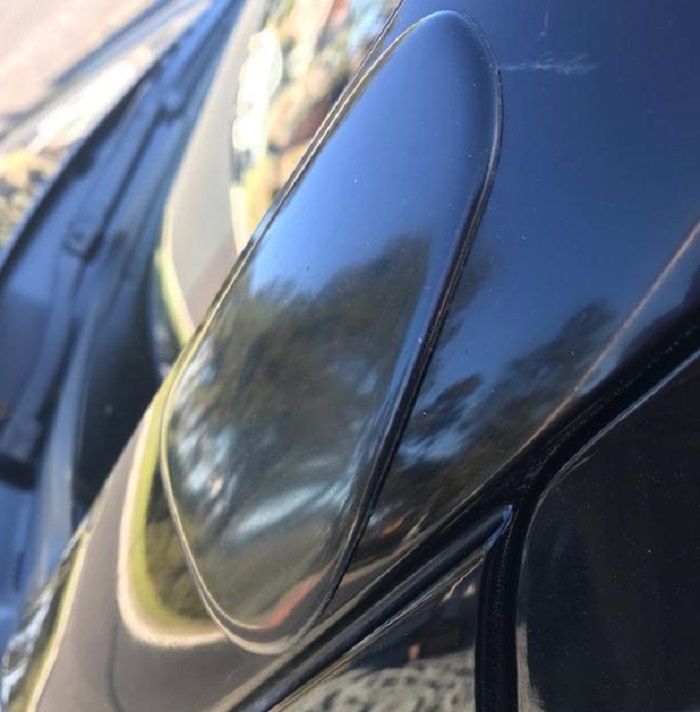 It's worth mention that all the Nenno urethane patch products can be painted to match the body color using automotive paint to match products at your local auto parts store and also commercial automotive basecoat/clearcoat by your favorite local auto body shop. Note that for dual spotlight removals, Nenno currently offers both Left and Right side patches for the Interceptor Utility.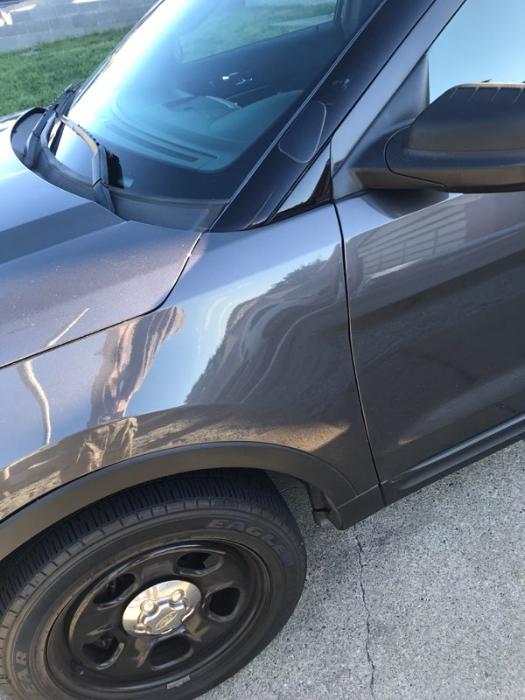 Since then, Hector has driven his Explorer Interceptor Utility to Los Angeles, Las Vegas, Lake Tahoe, and throughout Oregon, in all seasons and types of weather, and not a single issue over 45,000 miles later. In Hector's words "the patch has been holding like a true champ…thank you [Nenno Products] very much for an outstanding product".
For more information about Nenno Products police vehicle hole patch products, or their complete selection of center console solutions including many with no drill installation, visit www.nenno-products.com for product specifications, installation videos and other helpful information. Like them on facebook to keep current on new product announcement and technical articles and other helpful tips to keep your cruiser on patrol. Their easy to navigate website has many hard to find accessories and console kits to convert your former police vehicle to a comfortable daily driver.
Nenno Products is a family owned business taking pride in offering products made in U.S.A. with all operations based in Allenton WI with extensive inventory and most shipments going out next business day. You will find them most knowledgeable and helpful to help you pick out the best possible solution. You can contact them with any questions via email at sales@nenno-products.com.