Using on-line Used Auto Parts Sites to find parts for your former cruiser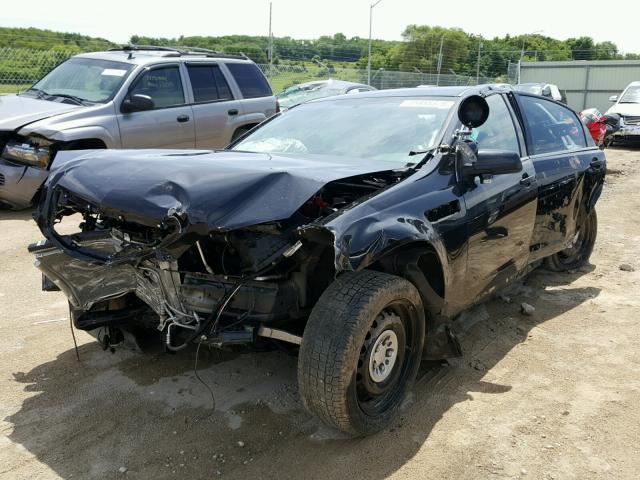 Nenno Products LLC specializes in center console solutions for just about all police vehicles including Dodge Charger (and Magnum), Ford Interceptor Utiity Police Interceptor, Sedan (Taurus) Interceptor, Expedition SSV, Chevrolet Impala and Caprice, Tahoe and others and with new applications in development. We also offer some hard to find surplus police take out parts removed as part of initial upfitting with police gear before going into service. We try to specialize in the somewhat smaller parts. When it comes to larger body parts, interior parts such as seats, these are just too large for us to inventory and the shipping costs can be prohibitive. That's why we suggest searching for these bulky, heavier items, by using on-line search tools. These are the same sites that body shops and other auto shops use to locate parts across the country, and beyond. Check these two helpful sites out:
https://www.hollanderparts.com/
These sites allow you to search by your state and zip code to help you source parts in your local area, which is particularly helpful for oversize or heavy items too expensive to ship like seats, dash panels, fenders and bumpers. There will be tons of vehicles to sort through, and this can make it nearly nearly impossible to locate the parts you need.
To find police vehicles, you can often times begin your search for parts unique to a police vehicle only such as a steering column since most non-police models have floor shift. Another approach is that these auto recyclers can post images of the vehicle that make it possible to see clues that they are police builds, the typical wheels with small center caps, spotlight or spotlight bracket on the windshield pillar or some of the more obvious door decals or police body wrap.
Once you determine that a particular yard has the model you are looking for, it doesn't mean that that vehicle is still in the yard, it may have been previously crushed. The search results generally have a description of the vehicle and a stock number. Have this information handy when you email or call to inquire. Note that salvage yards may not have performed an accurate or complete inventory the part you are looking for, a phone call with the vehicle stock number will help the counterman drill into your request. Give them a call and ask if they have what you need, they are there to help and often times will go out to the vehicle and report back to you.
One more comment on the search results in these sites above, by taking note of newest and oldest model year that show up in your particular search results, this gives you valuable baseline interchange information to use for a Craigslist search or Facebook Marketplace search where you can hunt for parts where the seller only stated what year the vehicle is, not what year vehicles the parts will fit.
Aside from the aforementioned parts databases, there are scores of salvage yards, that for a slight admission charge, will allow you to bring your own tools into their yards and let you scavenge and treasure hunt. Here are a few examples:
https://www.lkqpickyourpart.com/
You can try to drop some "you pull it", or "self pull auto parts" search terms in an on line search, along with your nearest major city, and see what results come back. Most of these businesses have a flat price for parts by general description. I'm sure there are a few exceptions but overall they are usually at significantly reduced prices over the recycled "pre-pulled" or staff pulled recycler offerings since you are providing all the muscle, effort and time to remove the parts. So, wear old clothing and bring plenty of tools. You might find a surprise or two during your search that you will need to pull off and take home.
Good luck with your searches! Share your experiences with us, we can add them to the blog. Send your ideas, comments and any suggestions to sales@nenno-products.com.